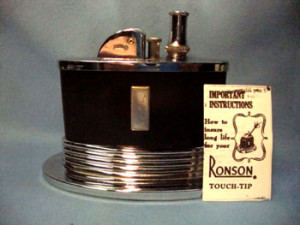 There is no "Fixed price" for repairs as every piece is unique in its own right and may require more or less work to fix. However, the general pricing example is:

Octette tune up=$53 + postage- 
this includes the following:
Disassemble the piece
Clean off the years of crud
Remove the filler tube and check the condition of the felt sleeve and remove any foreign objects found residing there–(you'd be amazed!!)
Make sure they haven't been filled with something other than lighter fluid
Reassemble the filler tube
Inspect the actual mechanism and disassemble as needed to straighten what is bent and sharpen or replace the spark wheel
Clean out the flint tube and reassemble and test for proper intensity of spark and overall operation of the mechanics.
Then I do a decent clean up cosmetically, reassemble the whole piece, add some lighter fluid and use it a few times to be sure it works as it should. If the wand is in good condition and the wick holder still has all 4 claws on it I also replace the wick material if needed- which is almost always!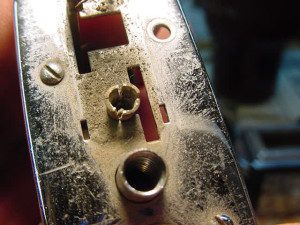 Additional services (with tune up)
$5 more if the flint tube is split
$7 more to repair broken solder joints
$3 for a new flint spring
Since every piece is different, an accurate quote usually requires the piece be shipped to me for inspection to find any hidden problems, but I will provide a "guesstimate" for the base cost depending on what I can see from your photos so you can decide whether you want to incur the cost of shipping the piece for a firm quote or not!
Ready to get started? Contact Me